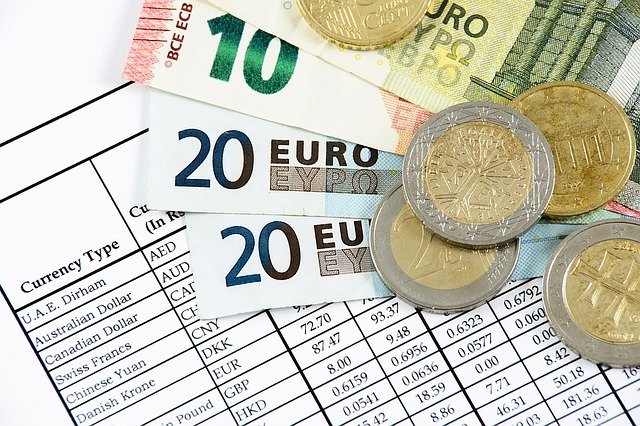 Money exchange is quite a common affair for those who are involved in international dealings. Not only for business purposes, but people also exchange money for travelling to foreign countries. They also send money abroad to relatives. There are many other reasons why people go to a money exchanger. Among all these purposes, the common thing that stands out is obtaining the best currency exchange rates in Punjab. This also holds true in Delhi, Haryana, and in fact anywhere in India. The best currency exchange rates ensure that a person gets the most value from the sum of money that is being exchanged. This is why the best currency rates are so highly sought after. Here are some tips to ensure that you get the best forex rates when you exchange money.
Avail the Services of a Big and Booming Money Exchange Companies:
Big money exchange companies like RRSB Forex see a lot of business happen daily. With such a high volume of business, they do not have to worry about earning a big margin in every transaction. Their earnings are spread widely, helping to effectively reduce the costs and increase the rates when compared to others.
Competition is also a huge factor at such a level of business volume. Due to intense competition, the winner is determined by the best rates. As a result, big companies go to great lengths to make the deal profitable for their customers.
Always avoid money exchange companies that do not experience such volumes. They will not be able to provide competitive rates and must be only kept as a last resort option.
Weekends Are a Big No-No When it Comes to Exchanging Money:
Forex markets all over the world close over the weekend. As a result, brokers, banks, money transfer companies and online currency exchanges in Punjab, all use the last rate that was used on Friday. As a result, a small mark-up is placed on the amount of money, as a precaution, in case the rates on the following Monday does not seem to be stable. A lot can happen over forty-eight hours and the risk of fluctuations in the forex rate has to be factored in. This ultimately lowers the rate, proving not as ludicrous as weekdays.
Exchange Money in the Right Currency:
Some nations are notorious for having atrocious rules when it comes to exchanging foreign currencies. Most of these nations do not accept a majority of the currencies or makes a big fuss. The rates also fluctuate between currencies. This results in lower values for some and higher values for other preferred currencies. When you are exchanging your money into currencies of such countries, make sure to convert from the right currency so that you get a better rate.
Do a Little Research to Predict the Best Time to Exchange Currencies:
Exchanging money on the day before a foreign trip, or before sending the money abroad does not translate to a better exchange rate. On the contrary, it might be worse than what you could have got if you have exchanged on a good market day. Research on the trend of forex rates gives a fair idea of how the rates will move. This helps in predicting the best time to get the best rates while doing an online currency exchange in Punjab.
Online Money Exchange:
Exchanging money online opens up an avenue of opportunities to get a better deal. Online exchanges happen rapidly, without middlemen, with minimal paperwork and no charges at all. This leads to the best currency exchange rates in Punjab that one can hope for.
Summary:
Get the most out of your money by exchanging it at the best possible exchange rates. Learn how you can grab the best forex rates with a little bit of effort. These tips will help you immensely and make the deal worthwhile.